Orkeem Davis Group LLC
(609) 277-6900
Englewood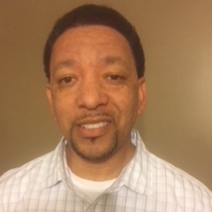 Agency COVID Status:
Temporarily not accepting more youth

I am providing virtual services at this time.

No vaccination as of yet, but looking into it. No date set as of yet.

Precautions - wear PPE, practice social distancing at all times, utilize virtual platforms as much as possible.
---
Dual licensed seasoned professional. I am very excited and motivated about helping children and families improve their emotional well-being. I also have a private counseling practice. I accept several different private insurances, i.e. Cigna, Aetna, Horizon Blue Cross Blue Shield, Qualcare, and more.
Specialties include:
Cognitive Behavioral Therapy (CBT)
Substance Abuse Counseling
Eclectic Approach
Strength and Needs Assessments
Social Learning Approach
Substance Abuse Evaluations
Motivational Interviewing
Board Games
Solution-Focused
Counseling Card Games
Current Active MOU

Bergen CMO
Cape Atlantic INK
Circle of Care for Families and Children (Passaic)
Monmouth Cares

Eligibility
NJ Children System of Care
Community Services

Employment / Training

Family & Support Services

Health Services

Behavioral / Mental Health

Treatment Services

In-Community Services

Outpatient Services

Payment Options

Medicaid
Self Pay
Sliding Scale / Payment Plans
System of Care (CSOCI Medicaid / FlexFunds)

Language Spoken
Areas Served

Bergen County
Passaic County
Last Updated: 10/18/21