M&S Psychotherapy and Counseling
(973) 341-9869
Clifton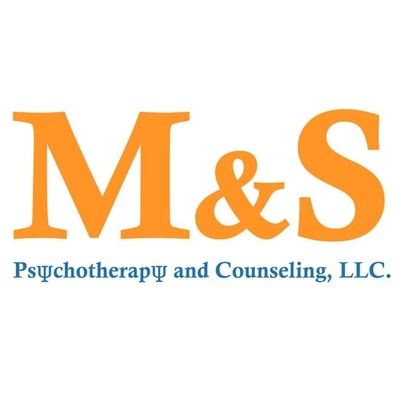 Agency COVID Status:
All full time clinicians (95% of staff) are willing to go in home/in community.
There are vaccinated staff serving Bergen County.
M&S is committed to offering quality Mental and Behavioral Health treatment services to children, adolescents, and adults. We are a New Jersey Licensed Mental Health Clinic as well as an IIC / BA provider and a School Based provider.
Services:
Parenting Skills - Nurturing Parenting® Program
Child, Adolescent, and Adult Psychotherapy
Psychiatric and Psychological Evaluations
Medication Monitoring
Culturally Informed Therapy
Trauma Sensitive Treatment
Individual, Group, and Family Therapy
Bilingual Psychiatrists and Clinicians
Court mandated Alcohol and Substance Abuse evaluations
Juvenile Sex Offender (JSO) treatment and evaluations
IIC / BA Services under New Jersey Children System of Care (CSOC)
Outpatient Services:
Psychiatric Evaluations and Medication Management conducted by Bilingual Board Certified Psychiatrists and Advanced Practical Nurses (APN)
Psychological Evaluations and Counseling
Individual, Family, Couples, and Group Therapy provided in a culturally informed, family friendly setting
Medicaid approved
Evening appointments available in two convenient locations
Atención Plena y Ejercicios de Respiracion (Mindfulness and Breathing Exercises by Dr. Azilde Sanchez)
Current Active MOU

Bergen CMO
Caring Partners of Morris & Sussex
Circle of Care for Families and Children (Passaic)
Families and Community Together (Union)
Partnership for Children of Essex

Age Groups

Children
Adolescents
Adults
Seniors

Community Services

Education

Employment / Training

Family & Support Services

Health Services

Behavioral / Mental Health

Crisis / Safety

Intellectual and Developmental Needs

Treatment Services

In-Community Services

Outpatient Services

Treatment Settings

Detention Center
Home
In Community
Office / Practice
Outpatient, Hospital / Inpatient
School
Telehealth

Payment Options

County Funding
Managed Care
Medicaid
Medicare
Self Pay
System of Care (CSOCI Medicaid / FlexFunds)

Language Spoken

Chinese (Mandarin)
French
Korean
Spanish

Areas Served

Bergen County
Essex County
Hudson County
Hunterdon County
Middlesex County
Morris County
Passaic County
Somerset County
Sussex County
Union County
Warren County
Last Updated: 10/10/21