Community Access Unlimited (CAU)
(908) 354-3040
Elizabeth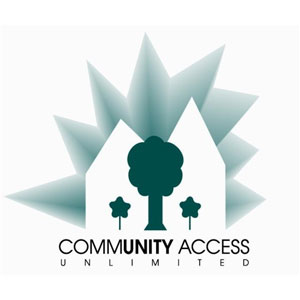 Community Access Unlimited (CAU) is a multi-faceted, human services agency that provides support services for at–risk youth and people with disabilities. CAU is an IRS designated 501(c)(3) organization. Our mission is to provide community access through effective and comprehensive support services for people with disabilities, at-risk youth and people with affordable housing needs, giving them the opportunity to live independently and to lead normal and productive lives as citizens integrated into the community.
CAU provides support and gives a voice to adults and youth who traditionally have had little support and no voice in society. We help people with housing, life skills training, vocational skills, employment, health maintenance, money management, socialization, education, crisis intervention, civic activities and community support. CAU also supports opportunities for advocacy through training in assertiveness, decision-making and civil rights.
We are one of the few agencies in New Jersey that provides a broad array of support services for people with developmental disabilities and at-risk youth. We are the only agency in Union County that provides a complete and comprehensive continuum of care for people with developmental disabilities and youth in New Jersey's child welfare system. We provide more all-encompassing residential and support services than any other organization of our kind.
Supervised Apartment Program (SAP)
Supportive Living Apartment Program (SLAP)
Community Support Program (CSP)
Case Management Employment Program (CEP)
Parent Enrichment Program (PEP)
Personal Preference Program (PPP)
Family Access
Recreation and Education Program (REP)
Creative Expression
Advocacy
Family Connection
Children's Placement Enhancement Project (C-PEP)
Emergency Capacity System (ECS)
Youth with Intellectual & Developmental Disabilities
Community Access Unlimited has expanded its services recently to meet the needs of youth living at home and to help families achieve independence within the community.
Currently, CAU offers supports to youth ages 0-21 and their families that include:
In-Home Behavioral Supports
In-Home Respite Services
Community Inclusion Services
Transportation Services
In-home support services can be arranged through the Department of Children & Families (DCF) Perform Care or through our private pay option.
Please contact our Information & Referral Department to learn more about how we can help your family by calling 908-354-3040 x272 or by emailing [email protected]. Website: http://www.caunj.org/?page_id=1925
Transitional Services Program (TSP)
The Transitional Services Program offers independent living skills to DYFS adolescents currently living in any out-of-home placement setting within Union County.
Our training sessions, which include the New Jersey Approved Life Skills Curriculum, are offered on a weekly basis in small groups on Saturday mornings. These services include, but are not limited to, education, employment, daily living skills, communication skills, drug and alcohol awareness, and anger management. Individual meetings are set up to work on specific issues.
Youth who are eligible for this particular program are Division of Youth and Family Services (DYFS) adolescents between 15 and 21 years of age who are living in Union County in one of the following out-of-home placements; foster home, group home, children's shelter, a residential treatment home or facility, or any other out-of-home placements financed by foster care maintenance payments.
For information please contact the Intake Coordinator at 908-354-3040 ext. 242
Age Groups
Community Services

Basic Needs / Assistance

Employment / Training

Family & Support Services

Health Services

Intellectual and Developmental Needs

Treatment Services

Out-of-Home Services

Outpatient Services

Treatment Setting
Last Updated: 11/24/14