Progressive Option Support Services
(877) 615-3288
Hoboken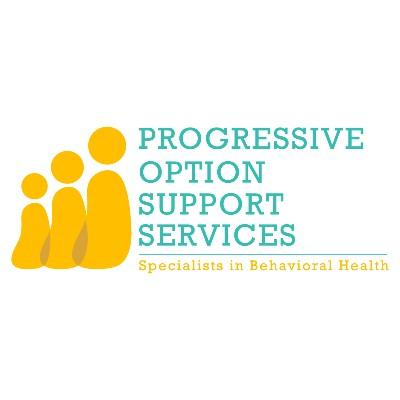 Agency COVID Status:
60% in home/hybrid; 40% strictly telehealth
A majority of our clinicians are vaccinated. This is not mandated as an agency policy.
Progressive Option Support Services is a multi-specialty agency dedicated to providing a wide variety of therapeutic and behavioral services to youth and families experiencing developmental, emotional, and behavioral challenges.
Service Offerings include:
Intensive In Community (IIC)
Behavioral Assistance (BA)
Youth Mentoring
ABA Services - Private/Commercial Insurance

Aetna
Cigna
Oxford Life Insurance Company
Horizon Blue Cross Blue Shield
United Healthcare

Parenting Skills - Parent Coaching/Mentoring
Psychological/Psychosexual Evaluations
Biopsychosocial Assessment
Autism Spectrum Disorder

ADOS-2 Evaluations (Autism diagnosis)

M-CHAT-R/F Autism Screening
Current Active MOU

Bergen CMO
Caring Partners of Morris & Sussex
Circle of Care for Families and Children (Passaic)
Coordinated Family Care (Middlesex)
Families and Community Together (Union)
Monmouth Cares
Partnership for Children of Essex

Age Groups

Children
Adolescents
Adults

Community Services

Employment / Training

Family & Support Services

Health Services

Behavioral / Mental Health

Crisis / Safety

Intellectual and Developmental Needs

Treatment Services

In-Community Services

Outpatient Services

Treatment Settings

Payment Options

Managed Care
Medicaid
Private / Commercial Insurance
System of Care (CSOCI Medicaid / FlexFunds)

Language Spoken
Areas Served

Bergen County
Essex County
Mercer County
Middlesex County
Monmouth County
Morris County
Passaic County
Sussex County
Union County
Last Updated: 10/18/21