Moving On Life Center, Inc.
(201) 837-8590
Teaneck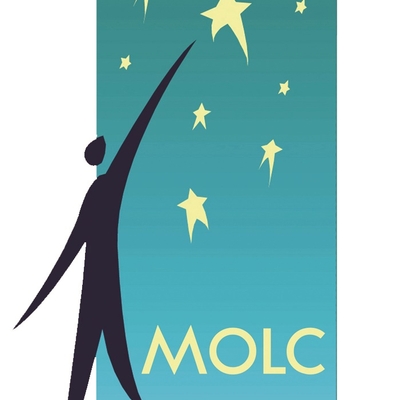 WHO WE ARE:
Moving On Life Center, Incorporated… is a multifaceted Mental Health and Substance Abuse Outpatient Center and Intensive In-Home provider which focuses on client populations between the ages of five to eighty-five years old. Moving On Life Center, Incorporated's' Holistic Therapy programs include interventions for adults, couples, families, young adults, and adolescents. Our multicultural and bi-lingual licensed professionals believe in a holistic and individualized approach to getting pass all challenges that affect the well-being of the clients presenting issues. We are a 501(c)3 private non-profit organization located in Teaneck, New Jersey.
Some of the main issues that will be covered through our interventions are mental health challenges, addiction, resiliency, and self-esteem issues. Small groups, individual, and family help will be the interventions utilized to assist participant's foster social competencies.
OUR VISION:
Moving on Life Center, Incorporated is a multifaceted therapeutic counseling network of healthcare professionals. We exist to provide caring and competent services to help individuals, families, couples, and children who experience challenge in their personal and/or professional lives.
OUR INTENSIVE IN COMMUNITY PROGRAMS
Project Restoration… Moving On Life Center is an Intensive In-Community Service Provider within the Division of Children's System of Care (CSOC). These services are provided, in partnership with the Care Management Organization (CMO), to youth with behavioral health needs in the least restrictive environment, which often times is their home. However, MOLC will also collaborate with the schools to, when appropriate, meet the youth at his or her school to provide services.
Our team is comprised of (IIC) licensed clinical therapist (LCSW, LPC, LSW, LAC) and Behavioral Assistants and Mentors who are carefully paired with the youth and families taking into account parameters such as age, ethnicity, culture, schedule and interest in order to get the best possible therapeutic experience.
Our IIC therapists are positioned to provide competent and team oriented service to at risk youth and young adults within the division of Child and Behavioral Health Services system using the wrap around system of care.
Some of the areas of expertise amongst our staff include:
Certified strength and needs assessment in English, Spanish and Arabic
Substance abuse knowledge
DCPP expertise
African American Cultural sensitivity
School Social Workers
Autism Expertise
Positive Behavior Support
PTSD
Sexual Abuse
Early Childhood Educators
DBT
CBT
Foster Care expertise
Muslim Cultural Sensitivity
Bi-lingual Spanish therapist
Music Therapy
Gang Affiliations
The mental health challenges we treat include, but are not limited to:
Intensive In Community IIC
Behavioral Assistants
Mentors
Substance abuse
Emotional disorders
Child abuse and neglect
Teen pregnancy and post-partum
Juvenile justice situations
Parenting skills
Behavior modification
Adoption
Play therapy
Developmental disabilities
Autism spectrum disorders
Grief counseling
Conflict resolution
Our Doula Mentoring Program is a Mentoring or Behavioral Assistant program for pregnant and post-partum teens. Supporting Teen Moms in Their Choices for Childbirth. The services address issues that the teen mother will need to assist her in becoming a healthy and proactive parent. A Doula recognizes the essence of childbirth and the vital impact it has on the lifetime memory of the mother. Doulas assist the teen, family and her partner in preparing for and carrying out their plans for the birth of their child. Doulas provide emotional support, information, physical comfort measures as well as an objective viewpoint about what is happening before, during and after childbirth.
OUR OUTPATIENT PROGRAMS:
Project S.A.V.E. (Self-Actualization via Verbal Expressions) is an adolescent early intervention behavioral program. This program services two groups of children. Boys and girls in grades 5 thru 8 and 9 thru 12 keeps adolescents working on similar issues. The individualized treatment plans can include individual, group and/or family counseling. The participants in this program have been involved in some level of mental health challenges and/or substance abuse. Our group therapy topics include: Anger Management, Self-Esteem and Social Skills. Our licensed clinicians have expertise in, but not limited to, Behavior Modification, Play Therapy, Trauma-Focused Therapy and Grief Counseling. In addition, our staff is ethnically and culturally diverse and can provide these service in Spanish as well as English.
Project Bring it Down… is a program specifically designed for the treatment of high energy kids. The services are provided to boys and girls in grades 4 thru 7. The program has individualized treatment plans that may include individual, group and or family counseling to address the needs of the children that are sometimes misdiagnosed as having ADHD. Some of the treatment we use to address High Energy Children include, but are not limited to: Cognitive Behavioral Therapy addresses the underlying "automatic" thoughts and feelings that are a result of negative triggers, as well as specific techniques to reduce or replace maladaptive behavior patterns.
Psychotherapy centers resolution of conflicts and stresses, as well as developmental aspects of anxiety disorders solely through talk therapy. Behavioral Therapies focus on using techniques such as guided imagery, relaxation training and progressive desensitization as means to reduce anxiety responses or eliminate specific phobias.
T.A.M.A.R. (Together Against Molestation And Rape)… is a program that helps victims become less incapacitated by allowing expression in a safe and non-judgmental environment. We provide a healing space where they can get the individual or group help that is necessary for their (voices to be heard). The groups are strictly confidential.
Marriage and Family Program… is geared to couples looking for pre-marital counseling as well as marriages or families experiencing challenges. This program also provides services to adults experiencing life after divorce.
Substance Abuse Program …Our certified Addiction Counselors have put together treatment programs to address issues of substance abuse for both the young adult (18-24) and Adult clients (25 and above) We have successfully matched our treatment setting, interventions, and services to an individual's particular challenges and needs, which is critical to his or her ultimate success in returning to productive functioning in the family, workplace, and society. Both daytime and evening schedules are available.
Veteran Services…Our therapist provide team oriented services to National Guard and Reserve Members; Active Duty service Members; Retired Members of Uniformed services and their Families. Some of the challenges these men and women face include substance abuse, emotional disorders including PTSD, marital discord, parenting skills and behavior modification.
Anger Management Program… Our anger management program is geared to help both adolescents and adults to get in touch with the triggers that cause explosive outburst and oppositional defiant behavior. The course is a 10-14 week program that is driven by workbook study, interactive groups and supported by individual sessions. The treatment plan is individually created to allow each participant to focus on their particular issues to maximize the effectiveness of their program participation.
Age Groups

Children
Adolescents
Adults
Seniors

Health Services

Behavioral / Mental Health

Crisis / Safety

Intellectual and Developmental Needs

Treatment Services

In-Community Services

Outpatient Services

Treatment Settings

Detention Center
Office / Practice
Outpatient, Hospital / Inpatient

Payment Options

Self Pay
System of Care (CSOCI Medicaid / FlexFunds)

Language Spoken

Korean
Portuguese
Spanish

Areas Served

Bergen County
Essex County
Hudson County
Mercer County
Middlesex County
Passaic County
Union County
Last Updated: 09/23/21